The Service League of Crystal Lake
Who We Are

Founded in 1925, the Service League of Crystal Lake is an organization of forty-five women devoted to helping residents within our community who are in need of immediate aid.
The Service League of Crystal Lake recognizes all members of our community are deserving of respect, concern, and education. For 97 years, we have provided immediate, anonymous assistance to people who are struggling. Additionally, we award annual scholarships for continuing education, based on need. Service League also supports other local non-profits with similar missions. Our by-laws allow us to disseminate funds immediately while working to connect people with sustainable solutions.
How We Help

We enhance the quality of life in our community by providing immediate, discrete assistance and scholarships to those in need. Here a just a few examples of how we help:
Clothing and household supplies
Emergency household/utility bills
Emergency medical and dental care
Gift certificates for food
Holiday gifts for qualifying families
Educational scholarships
Contributions to worthwhile organizations and causes that directly benefit the people of Crystal Lake
Need Assistance?

The Service League of Crystal Lake works closely with local organizations and churches to find and help people in need. If you or someone you know needs help, please visit our contact page for a list of organizations we work with to provide needed assistance.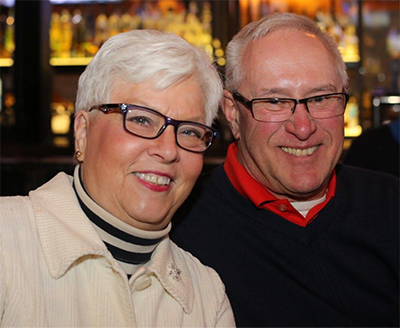 In Memoriam
As 2022 came to a close, Service League suffered an immeasurable loss. Ellen Ebann was a dedicated member of Service League for over 40 years. She was a loyal wife, mother and friend, who touched the lives of many Crystal Lake residents. She was a fervent advocate for those in need and served on several non-profit executive boards. Ellen proudly held nearly all elected positions of Service League, including president, and was a light in the lives of all of our members. As we learn to move forward without our dear Ellen, we will continue to serve our community in the manner that Ellen embodied, fully and without reservation.